Video production of every kind!
Online content with video gets better responses than those without.
We watch videos of all kinds every day. And, we're used to it coming from a wide variety of sources. Everybody's publishing video, and it's time for your business to add your voice to the mix. A video doesn't have to be a big production – even a simple video of just one person talking can help your customers feel more connected, and can enhance content across the board.
Video can be used to present your staff and facilities, to explain your business process through illustrations, or to tell a story, in the tradition of narrative commercials. We are trained and equipped to produce the wide variety of videos used to sell products today. The right video campaign can make a huge impact, even on those outside your market.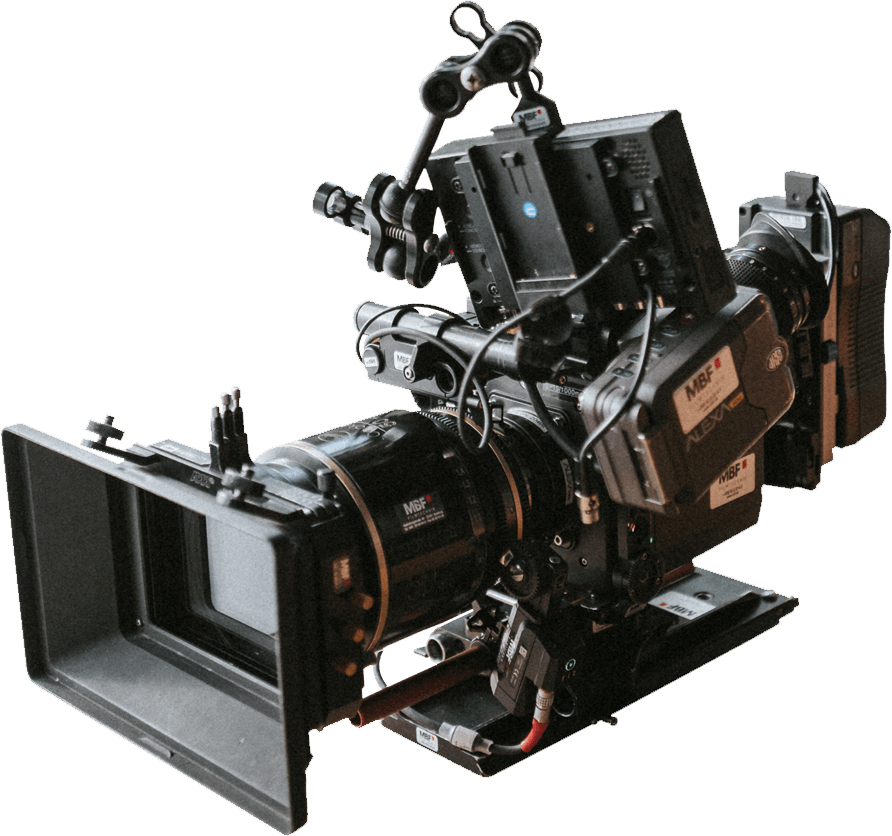 OUR
APPROACH
Do you want a shareable video that will hook in viewers? Do you want to give potential customers a taste of what it's like to work with you?
If you think video isn't right for your business, think again. There are a variety of video styles your company can use to convey its brand and message. All it takes is some skilled writing by an established advertising firm – and the equipment to make it look polished and professional. We have the resources to get your team looking great on film.
Video content is easier to share than ever before. We know the type of videos that get shared, and will make yours right in line with your brand qualities, so they're unmistakably you. We make videos that appeal to people who might not even be in the market for what you're selling – they'll come away knowing your name, and telling their friends.
Videos give your message a voice, and make you seem more established. Customers perceive companies that produce videos as in it for the long haul. Let us help you get started.
At Seattle Advertising we produce video that's in line with your business goals, whether it be entertaining or informative. We write a video script with engaging content that will resonate with what your customer is feeling. Using the latest in editing and sound design capabilities, we deliver professional-grade video for use online and on television. After that, it's ready to be shared in all the places your customer is looking.
We consider unconventional and indirect routes of showcasing your brand.
We furnish small informative videos that will enhance your viewer's experience.
We provide superior sound design with our library of music.
We provide motion graphics technology as seen in TV commercials and online.
Corporation Mini Documentaries
Seattle Advertising loves to make short stories about businesses and we would love to make one about your business. This attracts new clients and tells them a little about your story.
30 second spots
Our team can quickly put together a 30 second spot on you or your business that can air on internet or television or cinema. This particular piece is a typical shoot that our team can put together in three weeks.
60 second spots
Our video and editing geeks love to shoot 60 seconds because we are able to tell a deeper story. We shot a cable show entirely on Go Pros for SIA cable networks, you'd be amazed at what we can do with straight up Go pro footage!
Strategy
FILM CAN ENGAGE LIKE NO OTHER MEDIUM
Our bread and butter is field work and making documentaries. This documentary is about a Christian on a trip of self discovery offload in the middle east
Great videos start on paper. Keeping your ad's intended medium in mind, and the resources available to us and our partner studios, we write a treatment with the careful approach of a trained advertising copy writer. We think of a way to get your message across that focuses on your customer, rather than your latest offers.
Once the campaign is designed and approved, we plan your video shoot or animation production schedule, and get to producing. Our directors pick out dynamic angles, and our editors incorporate visually striking techniques. Your sound gets mixed down and mixed in with effects and music from our library.
Once compiled, we deliver your video optimized for high search results, fast load times, and proper display across all devices. Then, with your approval, we start planning for the next one – the more your customers see you in motion, the better.
A video by itself isn't much. A video people will watch is something different. A video that people will share is everything.
Results
GAIN YOUR VIEWERS ATTENTION
We do everything to make sure your completed video goes far – both through the creation of the spot and through our network of media distribution. When your spot hits facebook and Instagram, the calls come in. The result is eyes on your video, eyes on your business, and what's hopefully a phenomenon whose impact is felt beyond the reach of the products you offer. Customers like a company who leaves the world a little more entertaining than they found it. Seattle advertising has been a video production leader in the Northwest for over two decades. Our crew is made up of award-winning photographers, producers, writers, editors, and branding personnel that together makes your reel rock. Seattle Advertising produces professional HD videos for all mediums including website, broadcast, corporate use and more.